MILITARY ANNULMENT
1-877-787-8270
We have obtained more signed Military Annulments in Nevada than any other company during the last 30 years. Because of our background, we are able to keep our costs lower than most companies, and provide you more efficiently services with a success rate close to 100%.
"A Military Annulment cancels a marriage and both parties are returned to the marital status before the marriage."
Separation from your spouse can be a stressful time for military couples. Gaining a general understanding of how this process works can greatly reduce the emotional strain of an annulment for military couples. The laws in Nevada consider all soldiers and sailors to be no different than regular civilians, so the legal process is the same. However, there are some additional factors that can affect your annulment as far as your military responsibilities. It's your responsibility as a service member to become aware of how a change of marital status can change how the military views your housing and retirement pay/pension status.
Joint Petition Annulment
 – $390 plus filing fee if both parties sign, or
Complaint Annulment
 – $490 plus filing fee plus cost for service if only 1 party signs.
For marriages in Nevada or if either party lives in Nevada, or either party establishes 6 week residence in Nevada, or either party has Nevada on your military LES
Our current and past success rate is almost 100%
Check our Annulment Qualifications to find a way to qualify for a Nevada Annulment.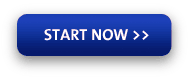 Overview
Basically, the military views an annulment as a private civil matter, and one that is to be presided over by a civilian court. Higher military authority will rarely get involved in domestic situations unless a claim is made by a spouse or dependent that he or she is being denied proper financial support by the service member spouse. We can normally obtain a signed Joint Petition Military Annulment within a few days of filing. We also provide services for a Complaint for Military Annulment, where the other party is unwilling to sign the papers or cannot be located.
Just call us! . . .
An annulment in Vegas can be a complicated and stressful time for military couples, so let us take care of the big problems so you can stay focused on your military responsibilities.
"We are Licensed and Bonded!"